HEARTY CONGRATULATIONS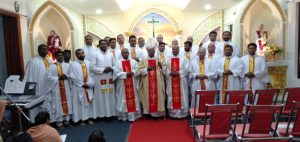 Rajasthan- Gujarat Mission adds a golden feather to its growth. Very warm congratulations to Rev. Fr. Francis Kodiyan, Mission Superior and all confreres for their outstanding achievements for the mission. Heartfelt congratulations to Rev. Fr. George Vazhappallil and Rev. Fr. Thomas Karippasseri for the tremendous efforts.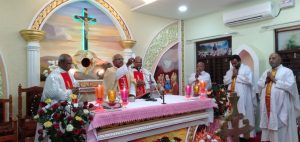 His Lordship Most Rev. Dr. Pius Thomas D'Souza, Bishop of Ajmer, consecrated the St. Mary's Church, Jalore,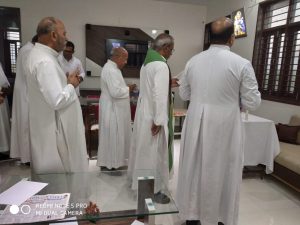 Very Rev. Fr. Joseph Maleparambil, Superior General, blessed the MCBS House, Jalore,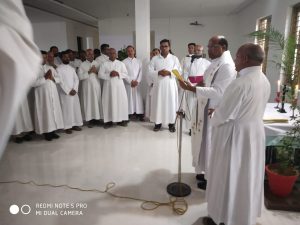 and Very Rev. Fr. Dominic Mundatt, Provincial Superior, blessed the St. Paul's school, Jalore.