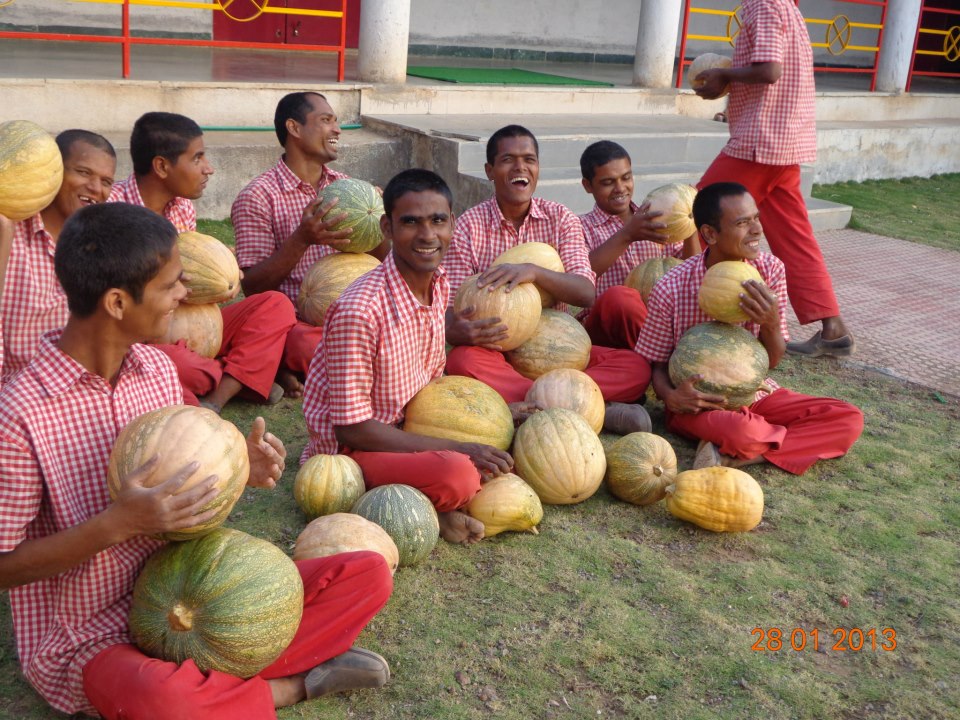 When the life of our children in Asha Bhavan improved, we thought of their rehabilitation further. First we wrote to the government to shift the children above the age of 18 from the home as our license was for children up to the age of eighteen. When we found it was not happening as there was no home to accommodate these orphans in the state. This forced us to think of developing a rehabilitation centre for them. The result is Ashagram.
Ashagram is a village planned for these orphans. They can live rest of their life here. They have a beautiful home for them. There is sufficient open land, ground and farm to help them. The orchard will attract them. We teach them stand on their own leg doing all their personal works individually and also providing them separate facility in the dormitory to make them feel proud. Though it is little far from the city it is a paradise for them. We also admit children having parents/ relations to our Vocational Training Centre. The unit for girls also is ready for accommodation.
Address   :  Ashagram
Waghjaiwadi, Ekambe P.O. Koregaon – 415 501
Satara, Maharashtra.
Telephone   :    02163 200260
Email      :  Ashagram@hotmail.com
Web        :  www.ashagram.com
Institutions and Activities
Ashagram Rehabilitation Centre for the Intellectually differently able
Asha Bhavan Vocational Training Centre
S.D. Convent
Ashagram Farm
The dream of Asha Gram is of yours' by all means. Sometimes it may be a challenge placed in front or a suggestion to see something different. Everything has emerged from those who have experienced the emotions here. You too are welcome
Family Visit
One Month Project Work
Transformation Times
Send your Contributions to:
PARAM PRASAD CHARITABLE SOCIETY
A/C NO :15840100004060
THE FEDERAL BANK LIMITED
Branch : SATARA
IFSC : FDRL0001584
(Donations are exempted from Income Tax under 80G)