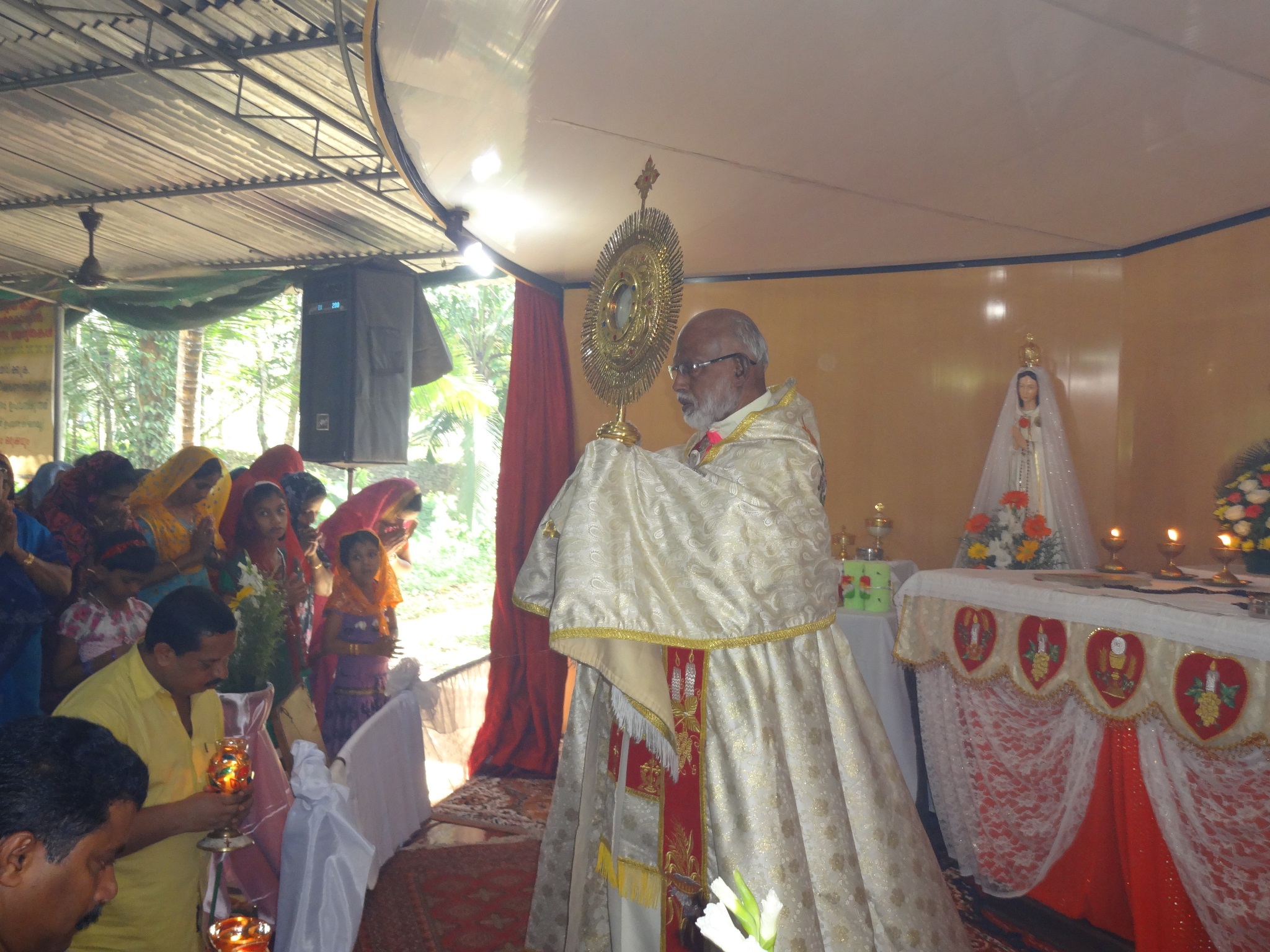 Divyakarunya Mariyabhavan is the Retreat & Counseling Center of MCBS Emmaus Province at Mallappally, the Birth Place of MCBS Congregation. The Congregation was Founded on 07th May 1933 at Mallappally Mission Church (Presently St. Athanasius Church, Nedungadappally) and blessed by Mar James Kallassery, then  Bishop of Changanassery. Mallapplly Church was called Divyakarunya Koventha that time. The founders, Fr Mathew Alakkulam and Joseph Paredom lived at Divyakarunya Koventha for 53 Days. After that, they moved to Parel Building at Changanassery as instructed by the Bishop.
In order to assimilate to the Spirit of the Founders, the congregation thirsted to have anAshram at Mallappally. As an endeavour to attain this goal Fr Eppachan Kizhakkethalackal MCBS from MCBS Emmaus Province opted to be at Mallappally. He reached Mallappally and enquired the Possibility of a Catholic mission here. As a result he rented a House at Thelaman Padi on Mallappally-Pullukuthy Road and began his Mission on 22nd October 2005. The House at Thelaman Padi gradually developed into a Retreat Centre for the congregation and the whole Catholic Church. Confession, Counselling, Spiritual Direction, Intercessory Prayers, One day Retreats, Program for the Students, Family Counselling and many other ministries of the Church are going on here for the local faithful and people from far and wide. Media ministry is one of the new endeavours of Divyakarunya Mariyabhavan (DM).
On 31st January 2014 Divyakarunya Mariyabhavan Purchased a land 700 meters away from  the current Ashram. This would be developed as Retreat Centre for the Congregation as a whole and for Holy Catholic church. The New ministries will be known in the general title " Emmaus". Emmaus Retreat Centre and other various Emmaus Ministries will coordinated by Fr Eappachan Kizhakkethalackal as the common director despite from individual directors for each ministries.